Over the last two decades, MS, with the support of donors, has played an active role in providing relief and rehabilitation to communities in need in the aftermath of natural disasters across India.
COVID-19 Relief (Ahmedabad and Rural Gujarat)
In early 2020, the coronavirus swept through India resulting in a call for a nationwide lockdown to curb the spread. However, this also meant that millions of daily wage laborers across the country were left without access to food. In Ahmedabad, hundreds of thousands of families depend entirely on daily wages to provide for their loved ones. MS was moved to act immediately to prevent hunger and starvation. We launched Project Karuna to distribute grocery kits to more than 26,600 families from March through July 2020. We also supplied the municipal government with 1700+ kits for quarantined families in need.
Subsequently, in response to the fatal second wave in April 2021, the MS team provided critical medical and food assistance as well as much-needed awareness about the coronavirus and the vaccination of 68 low-income communities in Ahmedabad and 946 villages across Gujarat. MS partnered with 65+ urban and rural grassroots partners to implement a comprehensive relief plan. In this phase we supported an additional 49,500+ families with grocery kits. We delivered 4,500+ medical kits, 500+ antigen test kits and 18 oxygen concentrators to rural communities. We launched Karuna on Wheels to provide urgent healthcare and COVID-treatment to marginalized families across Ahmedabad.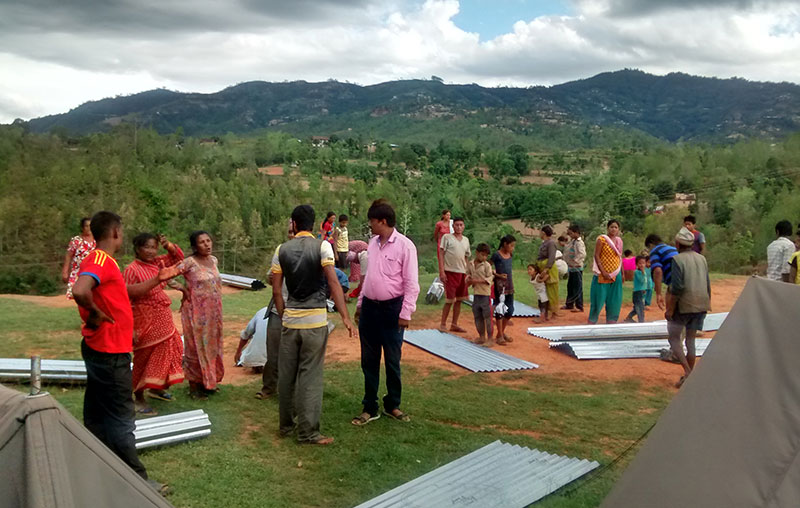 Earthquake Relief (Ranipani and Bakultara, Nepal)
On April 25, 2015, a 7.8 Richter scale earthquake shocked Nepal into devastation. Thousands of lives were lost, with countless more severely affected. Soon after, a second earthquake, measuring 7.3 in intensity, hit the country intensifying the damage and escalating the fear of the people.
Immediately after the first quake, an MS team went to assess the situation. During this survey, we identified the villages of Ranipani and Bakultara in Karve District, comprised of about 2000 inhabitants. They lost about 90 percent of their homes. We provided relief assistance with tarps, blankets, and grains; helped remove rubble; assisted with first aid and primary health care and provided emotional support through facilitating community meetings, playing games and spending time with the community. After an extensive field survey and community discussions, we raised fund to build a community center. The space, used for informal education activities, weddings, bhajans, and community building activities, is overseen by the village committee.
Flood Rehabilitation (Netala, Uttarkashi)
On June 16, 2013 Uttarakhand was inundated by floods. People lost their homes, farms, livelihoods, and hope. In immediate response, MS sent a team to help with relief in villages around Uttarkashi. We provided villages with difficult accessibility to first aid and primary medical services. Based on field surveys, we distributed clothing, utensils, stationery, health and hygiene products. With community support, we also constructed a temporary bridge in place of a collapsed local bridge, without which people had to walk eight additional kilometers to attend school and access the market.
During the relief efforts, we connected with young, enthusiastic leaders in Netala village. We built Himganga Manav Utthan, a community center where the local community runs holistic education classes and organize livelihood initiatives for women. MS supports the initiative with funding and mentorship.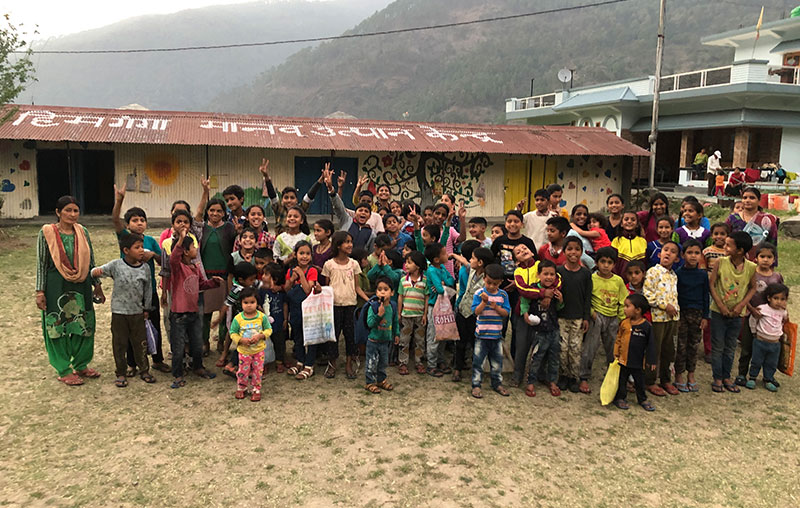 Tsunami Relief (Perinduraikuppam, Tamil Nadu)
On December 26, 2004 a Tsunami struck the eastern coast of India, devastating thousands of lives. MS ran a collection drive and made relief kits, consisting of grains, spices, oil, toiletries, cooking utensils, and clothing for 1,500 households, which we sent to partner organizations in Tamil Nadu.
We then sent a team to Perinduraikuppam, a fishermen's village in Tamil Nadu, two hours south of Chennai. The community was traumatized and had lost their boats and nets, completely upsetting their livelihood. We partnered with the local chapters of Harijan Sevak Sangh and Rachnatmak Bharati Samaj to provide support to the villagers. We stayed in the community, engaged them through various initiatives to help them process their fear and shock and slowly return to their daily way of life.  Activities included sports, community dinners, children's activities, circles with the women and more. MS and donor partners also donated boats and nets to the community. The villagers slowly returned to the ocean and their way of life.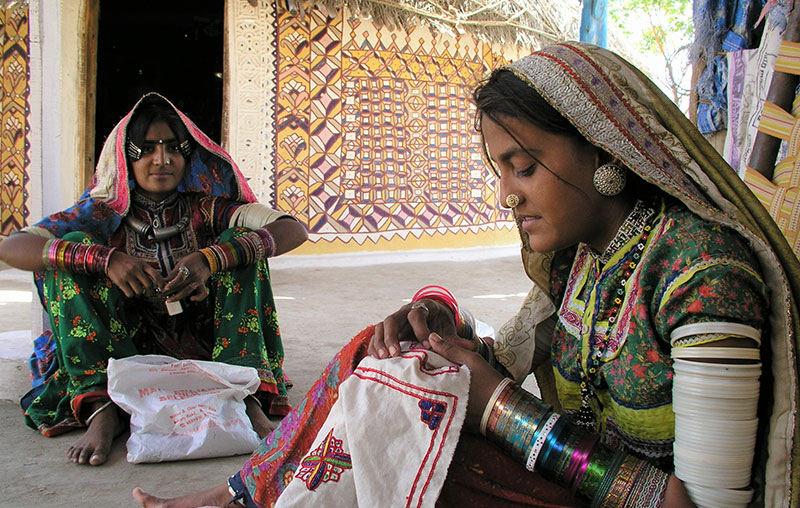 Earthquake Rehabilitation (Ludiya, Kutch)
On January 26, 2001 an earthquake hit Kutch in Gujarat, completely overwhelming the region. MS helped with collecting donations and distributing them around the state. We then adopted Ludiya, a village in Kutch near the Indo-Pakistani border. Based on the Gandhian principle of Gram Swaraj (independence at the village level), MS aimed to rebuild a self-sustainable village that catered to 2,500 inhabitants spread over 10 km. In less than three months, alongside the villagers we built 455 new bhungas (traditional mud huts), 90 toilet and bathing blocks, six fully equipped primary schools and seven pre-primary schools, three check dams, two water ponds, five underground water tanks, three community centers, a health center, a fodder bank, a bus stand, and a temple.
Many national and international organizations, individual donors, supporters and volunteers partnered with us to make this project a success.In 2002, MS collaborated with Indicorps on a three-year project, through which six international volunteers spent a year each in Ludiya, working on watershed management and craft and livelihood development.